I sat down with our new Ladies captain, Louise after we hosted our first National Development Day (NDL) on Sunday. The NDL is a SRU run event which welcomes newly formed ladies teams to develop skills and play games. Hamilton welcomed Livingstone, Falkirk and Huntly to our club on the day.
When asking Louise about the NDL day she said:-
"Firstly I'd like to say a massive thank you to all of the teams, coaches and the SRU representatives who came out today to make Hamilton's NDL day such a success. The progression from all the girls playing from the mornings skill sessions into the games later in the afternoon was very encouraging to see. A special mention should also be said for Huntly who made a 3 and a half hour journey to make our NDL day."
Talking about the games played in the afternoon, Louise commented:-
"We put on a good performance with strong tackles and we stretched the opposition defence more than we have ever achieved before which is a really positive step forward. Great job Ladies!"
We then went on to talk about the Ladies team and how things have been progressing:
"The ladies team has been going from strength to strength with new women joining us all the time and we plan, as this season progresses to grow as a team and develop on the structure that's becoming evident as our game experience grows."
When I quizzed Louise on her aims for the season she stated:-
"For myself as a captain I look forward to continuing to progress with the positive attitude the ladies have in training and games, working on the strong scrum we are developing and our speedy backs. Also recruitment is a key goal moving through into entering a league and everyone is always welcome to join us!"
Good luck to Louise and the rest of the ladies for this season and beyond.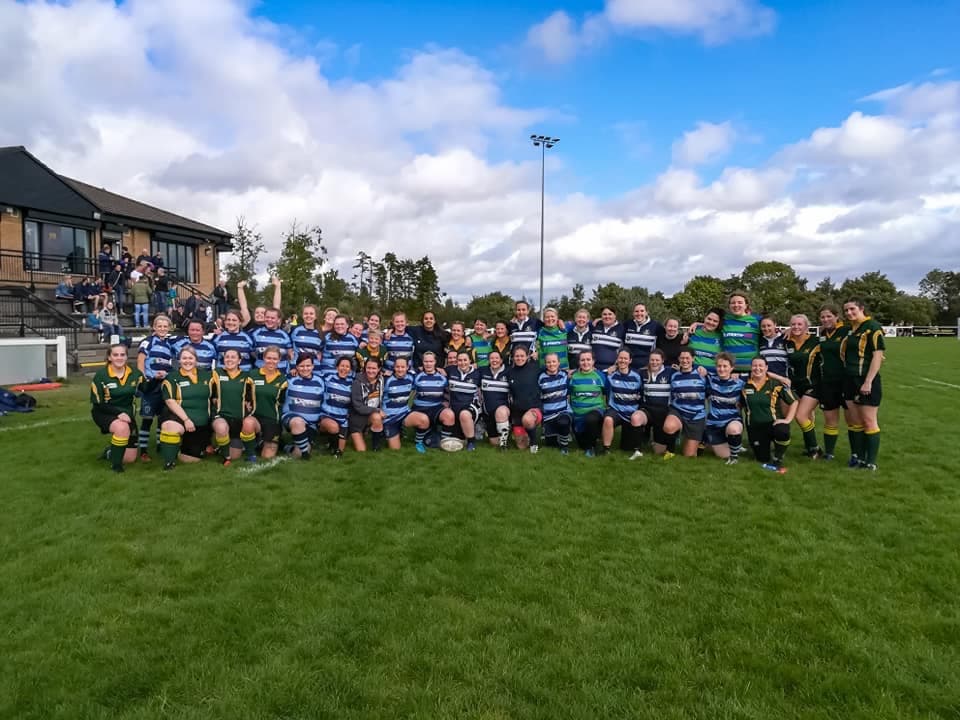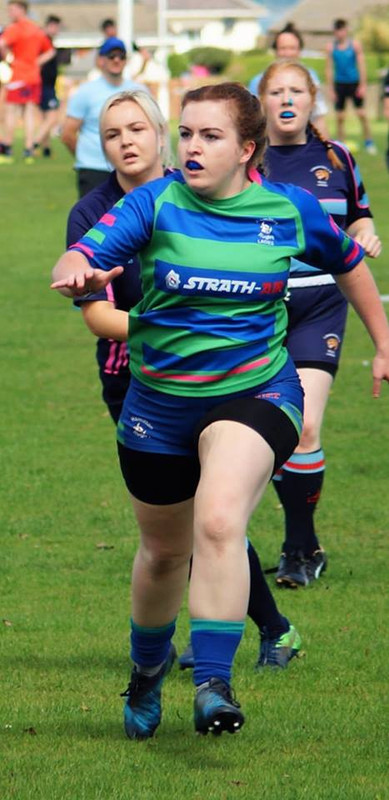 Photos courtesy of Ronnie McInnes