Sitting in the glorious sunshine with our Club Captain, Mark Wallace at Hamilton HQ, Laigh Bent, I gained a fascinating insight into his views on the season and what is still to come for his Hamilton Bulls.
Tony Malley (TM) - You finish your first season as club captain with promotion into National 1, are you happy with the outcome of the season?
Mark Wallace (MW) - My first year as captain and we got promotion back into a league that I believe we belong in. I believe we can be more competitive in this league than we were last time. Our goal for the season was promotion, so we met our goal!
TM - Your tenure started with a comprehensive victory in the cup away to Aberdeenshire but lost the 1st league game away at Biggar. What was the mood like in the camp after the loss?
MW - The away win in the cup against a very poor Aberdeenshire wasn't the test we needed and it didn't do us any favours . After losing our first game against Biggar the mood in the camp was more of frustration as we know we can play better and should have
TM - The boys bounced back after the 1st game winning 6 games on the bounce, you must have been happy with the response from the team?
MW - The bounce back after that first loss showed the lads determination to produce the rugby and the standards that we expect at Hamilton, I was pleased with how we got the wins albeit still not playing to our potential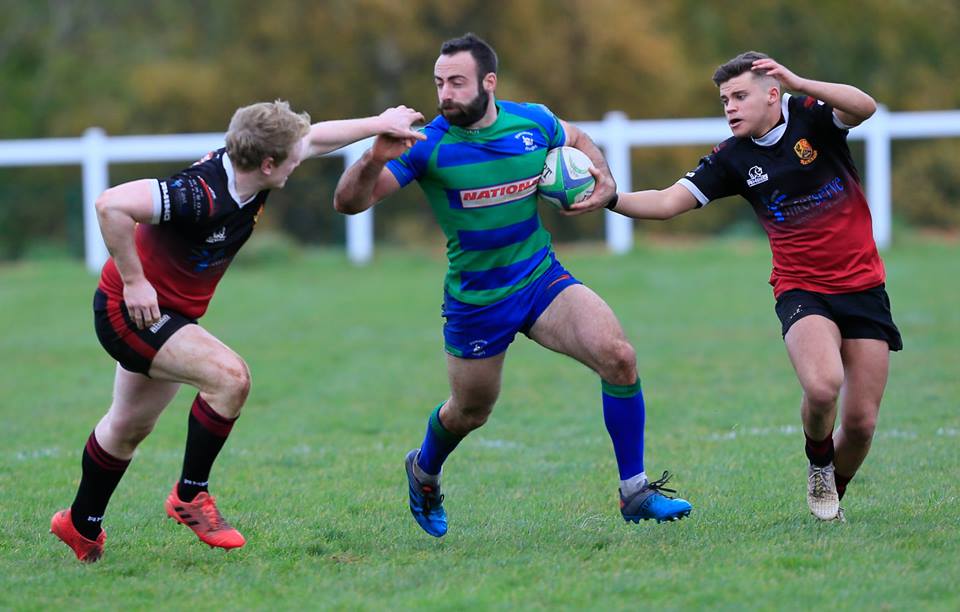 TM - November through to January must have been a tough period for you and the guys. Defeated in all 4 games played in those 3 months, frustrations must have been high with 5 games postponed and unable to get back to winning ways. How did you keep the guys motivated during this time?
MW - November to January was a very tough time for us with 4 defeats . The weather was hindering our training and a lot of games postponed. We did try our best to keep getting the guys down to the club either to do a gym session, video session or to talk with Dr Richard Cox, our Sports Psychologist. It's tough to stay motivated in these times but our boys are a close group of friends so we push each other all the time.
TM - We then went on to win 9 games out of the final 10 to clinch promotion. How proud of the squad are you for pulling together to get the job done?
MW - If I'm being honest I knew it was a upwards struggle after Christmas to gain the promotion spot but I have total confidence in our squad and coaches to pull together. They certainly did that! Alex spent a lot of time with us on the training pitch after the Howe game changing our goal line attack and that helped us lots. In my head, that's why we were more controlled and came away with points more often than not
TM - You suffered an injury this year…how hard was it watching the guys on the paddock without you?
MW - I'm pretty sure most players would say that the most painful thing in rugby is being injured and having to watch your team play rugby. It was frustrating to say the least but I still came down to help with the warm ups, waddle on with the water and shout support to the guys. I was very proud to watch the guys playing the brand of rugby that we train so hard to do. I remember after the lads beat Biggar in the last play of the game, I was in tears alongside 'Chunks' (Ross Inglis) with pride and excitement!
TM - Your comeback involved some game time for our 2XV, how impressed were you with the standard and attitude of our 2XV?
MW - I love playing for the 'spicy' toos. We had a cracking game against Stirling when beat them at home. I'm always impressed with the 2nds as most of them could step up to the 1XV at any time! We have a great squad of players that play a high standard of rugby. What stands out for me playing with the 2XV is they play a simplified game but keep ball for long periods of time which frustrates teams
TM - You played against your home club this year, Kirkcaldy, who eventually went on to win the title. What was it like playing against your old team, and your brother, Kirkcaldy captain Greg?
MW - Playing against my old club and brother was always going to be my biggest test as I knew most of their team and knew how much of a threat they are. Saying that, I still think we played all the rugby in both games but couldn't handle their big rigs. Personally I got more nervous on the lead up to those games than others as I wanted it that little bit more. I'm definitely looking forward to beating them next season!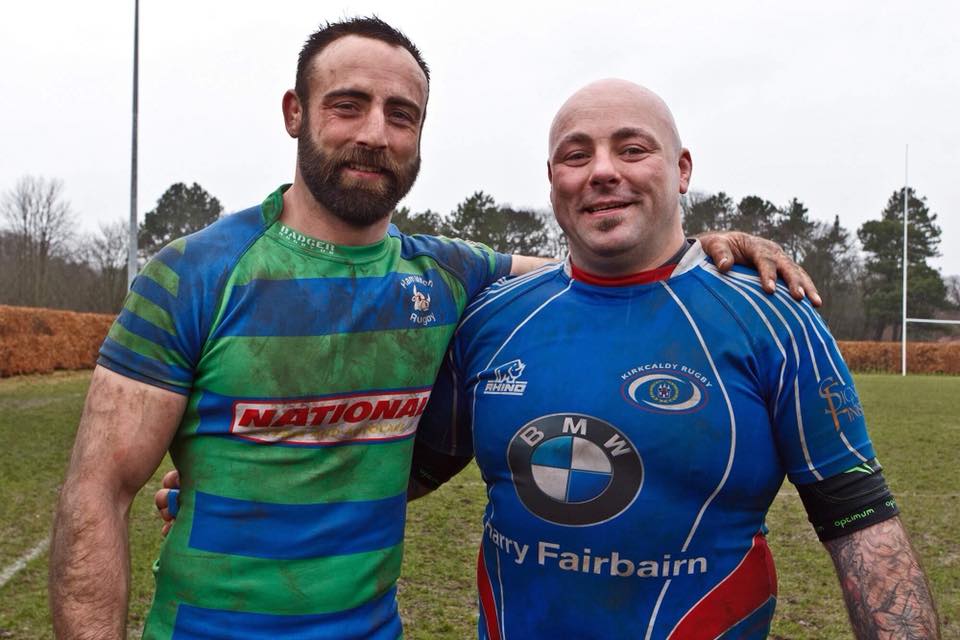 TM - Pepsi played his last game for the bulls this year. How missed about the camp do you think he will be?
MW - The big man will be missed around the club but most of us have taken something from him and been taught throughout the years . I really hope that the younger second rows really watched him train and play as they will need to step up to the plate now. Big boots to fill at size 15. RIP PEPSI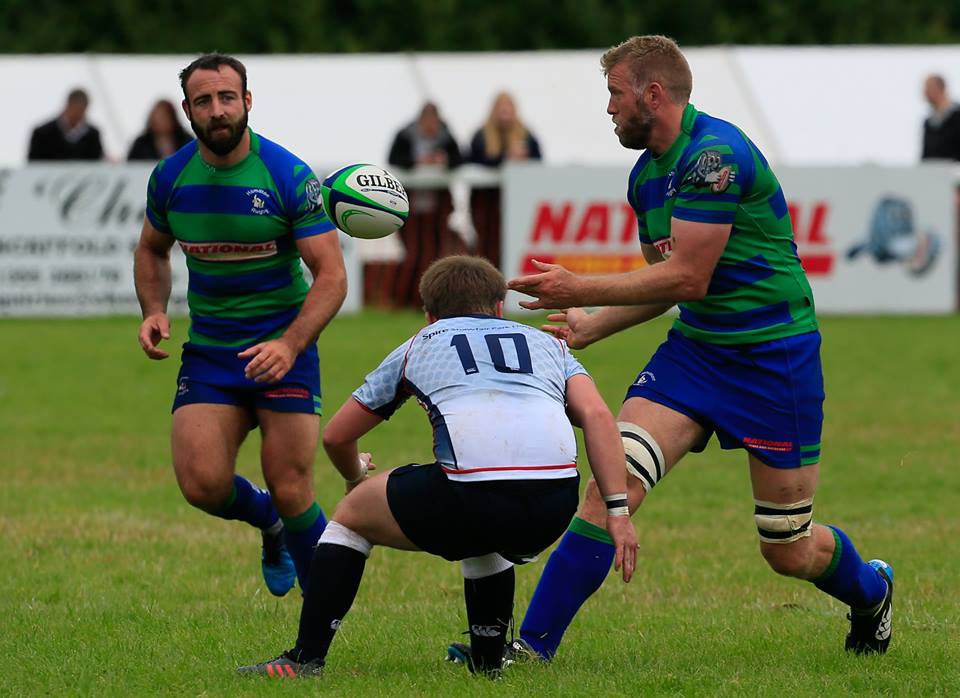 TM - Things are looking bright for the future within the club. 1XV in National 1, 2XV remaining in National Reserve 1 and our 3XV in West Reserve 1 against other clubs 2XV, not to mention our Ladies 1XV competing in the National Development League and our youth teams going from strength to strength. How excited are you for the new season?
MW - Yeah as I said before the 1XV are now in the league I feel we should be competing in and all the lads are working hard in the off season so we kick pre-season off with a bang. The key in our 1XV success lies in our 2nd team as they have been playing in the highest league for reserve rugby for 3 years now and doing amazing against some real tough opponents. Our 3's are putting real pressure on our 2XV and the same with our 2's pushing for spots within the 1XV is a real positive for our club and puts us in a unique position within Scottish Rugby. The ladies team is a great addition to the club, especially when they're getting girls that have never played before into competitive rugby. Their team is going from strength to strength. I am really looking forward to the new colts that are coming up this year to seniors as I was in the gym with them the other week and they have already impressed with the strength and determination. Some of them already scoring better numbers than our senior players. I also had the pleasure to give out medals to the young bulls at our youth awards and was great to see so many girls and boys enjoying their rugby and having good fun with friends. For me that's what rugby is about at that age!
TM - If there is 1 bit of advice you could give to any young bulls ready this what would it be?
MW - Some advice I'd give to young bulls is always make rugby your hobby and never a chore. Give 100% and soak up anything you get told by coaches
TM - What, in your opinion are the main areas that need improvement for next season?
MW - The place where we fell short last time in National 1 was strength and conditioning . Since then the club has invested in gym programming for all the lads and we have seen dramatic changes in some of the boys. Saying that, a lot of other guys need to step their training up off the park to match the standard of National 1. I feel we have the skill and the players to be competitive and being that bit stronger will only benefit us
TM - The season was rounded up at Murrayfield for the SRU Club Awards. We did pretty well with Taz (Chris McLaughlin) winning player of the year, Ross getting into the top 3 of try of the season and Hamilton winning club of the year. What, in your opinion makes Hamilton stand out?
MW - From coming to Hamilton just 3 years ago, I remember being welcomed and involved in everything straight from the start. There is no cliques from 1sts to 3rds, no one is bigger than the club. The brand of rugby the coaches preach is exciting and gives the boys mostly free rein to express themselves on the pitch. I always say that Hamilton has a great bunch of talented mates that play a very high standard of rugby. As the captain I can say that this is why we stand out as a senior team but as a club it comes down to so many volunteers, parents, supporters and committee members. A lot of hard work goes on behind the scenes that we don't even know of. I think we, as players probably have the easy job lacing up the boots on a Saturday. Hamilton is a family friendly club and is run by very passionate people and has now been officially recognised for the hard work everyone puts in.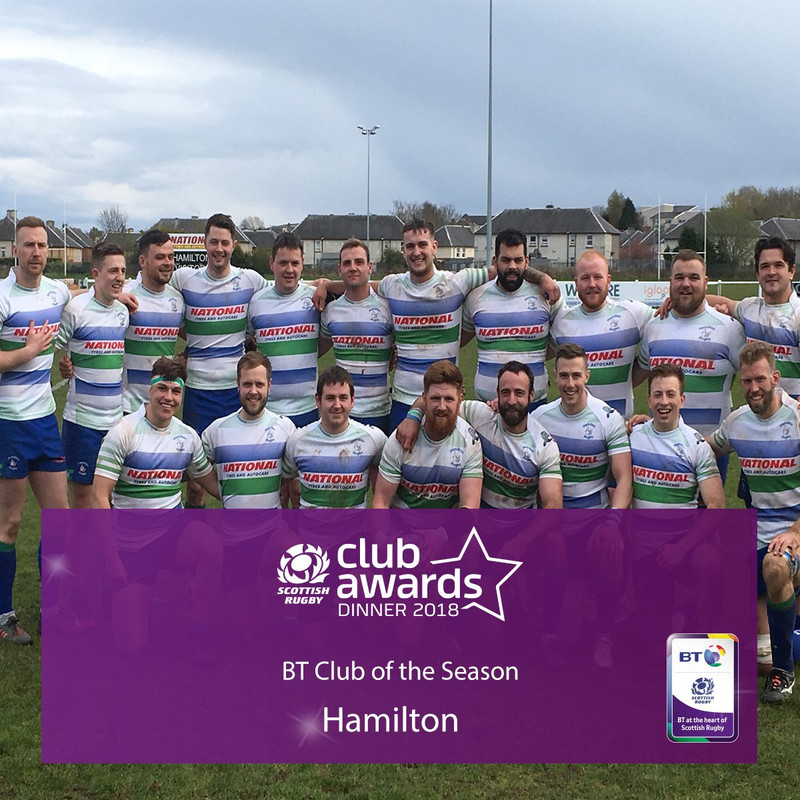 Updated 14:22 - 21 Jun 2018 by Bentlaigh Bull