Can you believe the last games of this years 6 Nations are this weekend?
Super Saturday 2019 kicks off at 12:30pm with Italy hosting France.
We are looking to go out with a bang with our 6 Nations lunch with our 2 course meal and a pint of beer* for £7.
The menu for this week is Pea & Ham soup followed by Haggis stuffed Pork Loin.
Food will be served at the slightly later time of 1:30pm with the Wales vs Ireland game kicking off at 2:45pm and then England vs Scotland at 5pm
Lunch spaces need to be booked to avoid excess wastage. Please book your space via Tony Malley before close of play on Thursday 14th March.
#BullsFamily
#SupportYourClub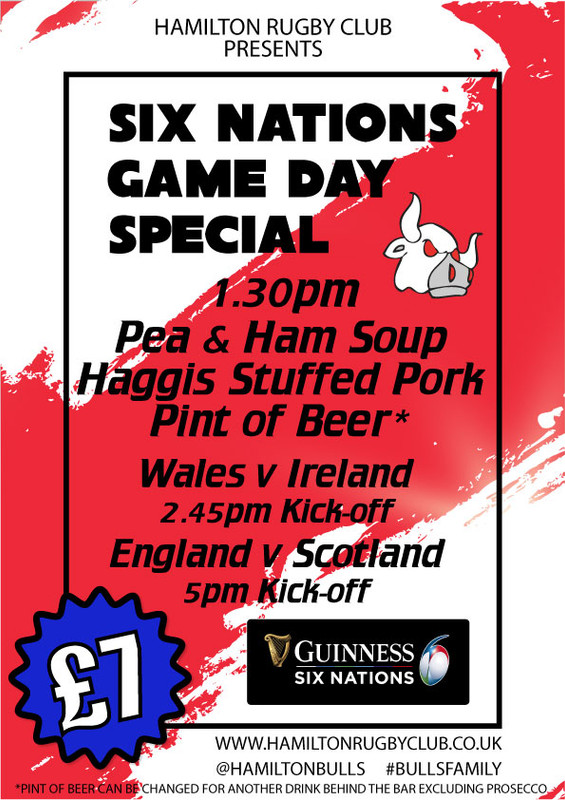 Updated 19:49 - 17 Mar 2019 by Anthonie Malley