- Cast your vote here
Ross Inglis' try against Kirkcaldy is up for BT Try of the Season. In order to get him to the final 3 and hopefully to go on to win it we have to get him the most votes on Facebook!
To cast your vote you need to click and hold on the like button on the video and select the wow face! We need as many votes as possible to give Ross and Hamilton Rugby Club the chance to win this award!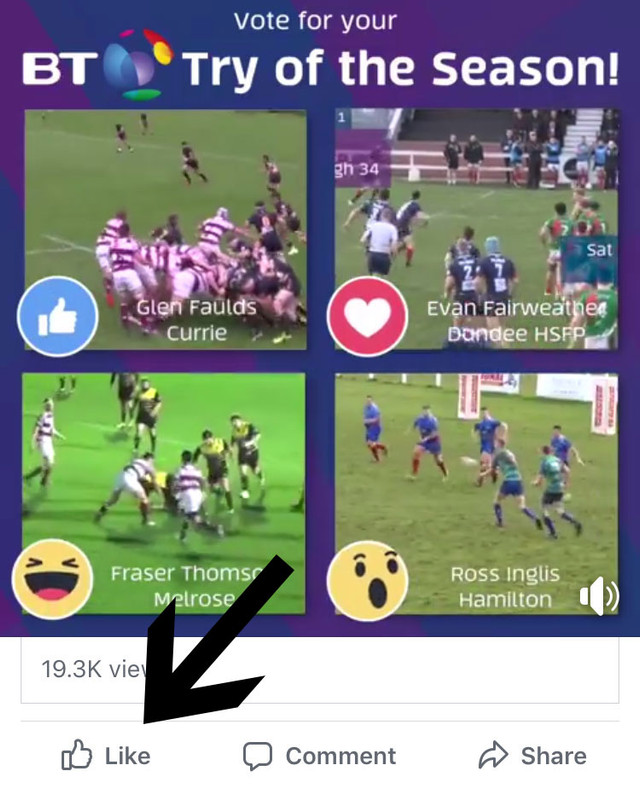 Updated 12:25 - 17 May 2018 by Anthonie Malley