Our Ladies team only started 2 years ago and are only going from strength to strength! At the end of 2018 it was announced they had been accepted into Tennent's Woman's West League 1 and now preliminary Cup details have been added!
Hamilton have been drawn in pool 3 along with Hillhead Jordanhill and Stewartry.
The format of pool and fixtures have been put together after consultation with all the Clubs, and has been drawn on a regional basis with a split of Premiership, National and Regional teams.
The winners of each pool will move forward to the Sarah Beaney Cup, the second place the Women's Plate and third place the Women's Bowl.
The scheduled pool matches for Hamilton are:
10th March - Stewartry (A)
17th March - Hillhead Jordanhill (H)
Head Coach Gordon Lindsay commented "We are really excited for the upcoming Cup and League fixtures. We have came such a long way from when we started and we are getting better every week! Pre Season is well underway so we are ready to go. If any girls are interested in having a go and joining us please get in touch!"
Good Luck Ladies from everyone at Hamilton Rugby Club!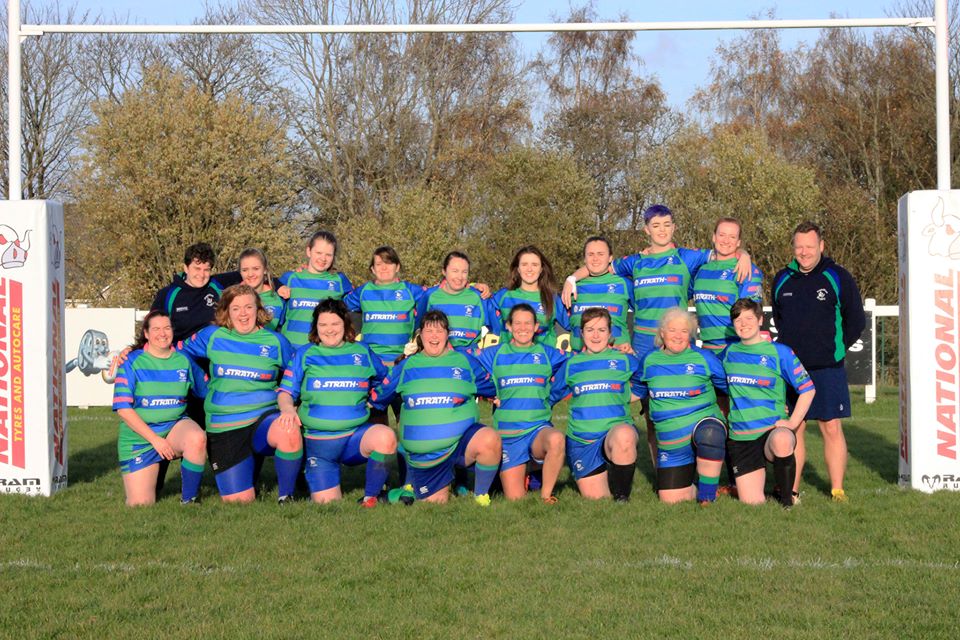 The draw in full:
Pool 1: Ayr, Biggar and Wigtownshire
Pool 2: Cartha Queens Park, Oban Lorne and West of Scotland
Pool 3: Hillhead Jordanhill, Stewartry and Hamilton

Pool4: Stirling County, Orkney and Aberdeenshire
Pool 5: Cortsorphine Cougars, Grangemouth and Livingston
Pool 6: Watsonians, Kirkcaldy and Liberton
Pool 7: Broughton, Lismore and Falkirk
Pool 8: Heriot's, Kelso and RDVC
Pool 9: Howe of Fife, Stornoway and Inverness Craig Dunain
Pool 10: Glasgow University, Annan, Greenock Wanderers and Ardrossan Academicals
Pool 11: Garioch, Shetland, Peterhead and Huntly
Updated 14:10 - 11 Jan 2019 by Anthonie Malley