Not just because it's Ladies Day at Laigh Bent, but I hope to welcome a big crowd to our last home Tennent's National 1 fixture of the season against title hunting Marr.
With more favourable weather than of late forecast, I'm looking forward to a cracker of a match. Bulls teams always seem to play better against better opposition and this week's test is about as tough as it gets.
I've challenged our guys to put in a performance they can be proud of, full of urgency and desire to win the gain line, full of commitment and determination that "they shalt not pass". To have the patience, composure and belief in our game plan and to see us dominate for extended periods of possession thus building pressure on Marr...then who knows what might occur...
Selection was once again a tough shout now we're at the sharp end of the season. Here are the guys charged with making all Bulls proud:
Taz McLaughlin and Greg Richardson will prop with David McGrath replacing the injured Ross McQueen at hooker. Josh White and Jack Bruce form the second row with Gregor Brodie returning to the starting line up in the back row beside Robert Brown and Scott Alexander.
Stevie Turnbull starts at 9 with Owen McLeish pulling strings at 10. Mark Wallace and Ethan Aitken combine in the centre with Craig Skilling, Ben Plant and Ross Inglis a dangerous looking back 3.
Our bench is stacked with capability and impact - Darren Carr, Ryan Butcher, Craig Inglis, Hugo Crush and Tom Decelle all with loads of 1st XV experience.
I hope we all get to see the performance we've been searching for this season. I know we are capable of it, it's just a matter of delivering it now, when it matters.
I am further delighted to welcome Amy Allardice as our mascot for the day, I'm sure you'll bring us extra luck on ladies day Amy!
The 3s are also in action at Laigh Bent today against Allan Glens and with Glens going well this will surely prove an entertaining tussle.
Laigh Bent sees plenty of action on Sunday too as Hamilton Ladies take on 2017/2018 Premiership and Cup Champions Hillhead/Jordanhill Woman in the Sarah Beaney Cup. Rescheduled from last week our girls are relishing the challenge ahead. Please get down and support the ladies on Sunday @ 2pm
#HamiltonLadies #CupRun #DavidvsGoliath
U16 also have a cup game at home against Cartha on Sunday - your chance to see some future stars of the Bulls team.
Best of luck to all Bulls pulling on the jersey this weekend - see you there!
#GoBulls
#BullsFamily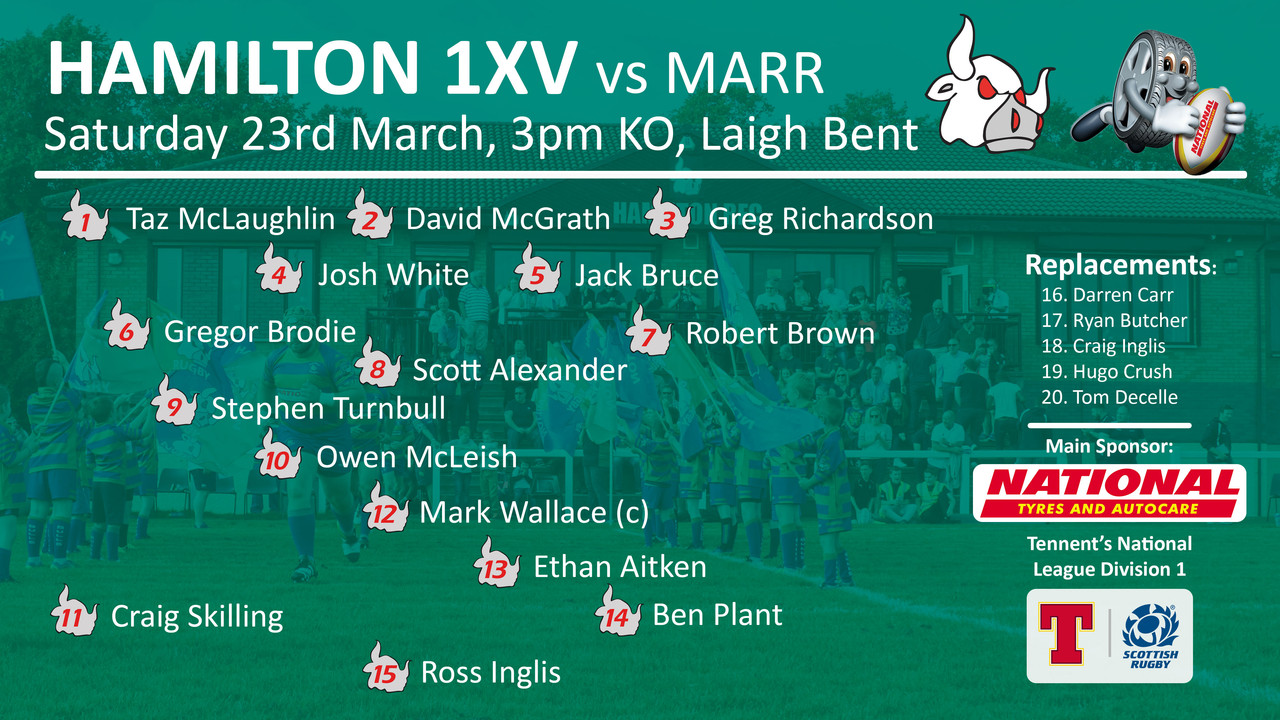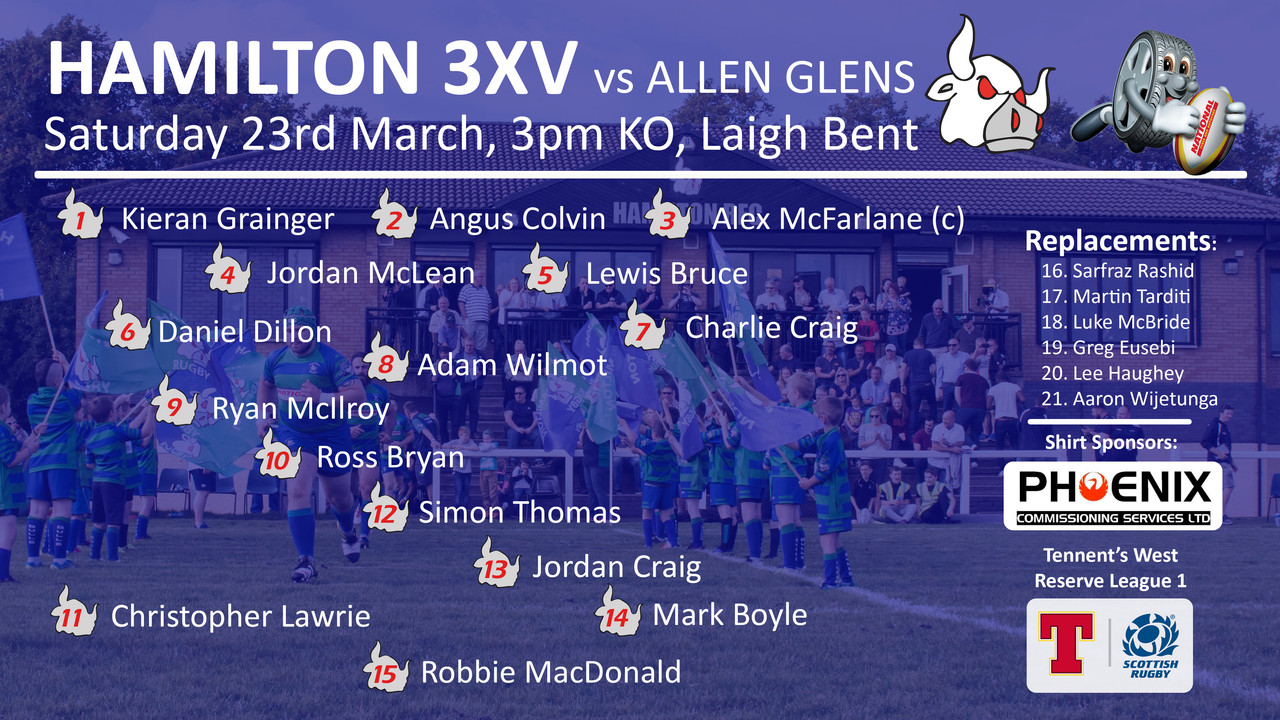 Updated 08:06 - 24 Mar 2019 by Anthonie Malley