Hamilton Sevens @ Haddington 7's
(Neilson Park)
Hamilton U18 @ Dumfries Saints 7's
(12pm kick-off at Park Farm) - Sunday
The Hamilton Sevens team have been announced ahead of this weekend's fixtures. Our sevens team heads to Haddington 7's for their first outing of the season. The Under 18's travels to Dumfries Saints 7's on Sunday.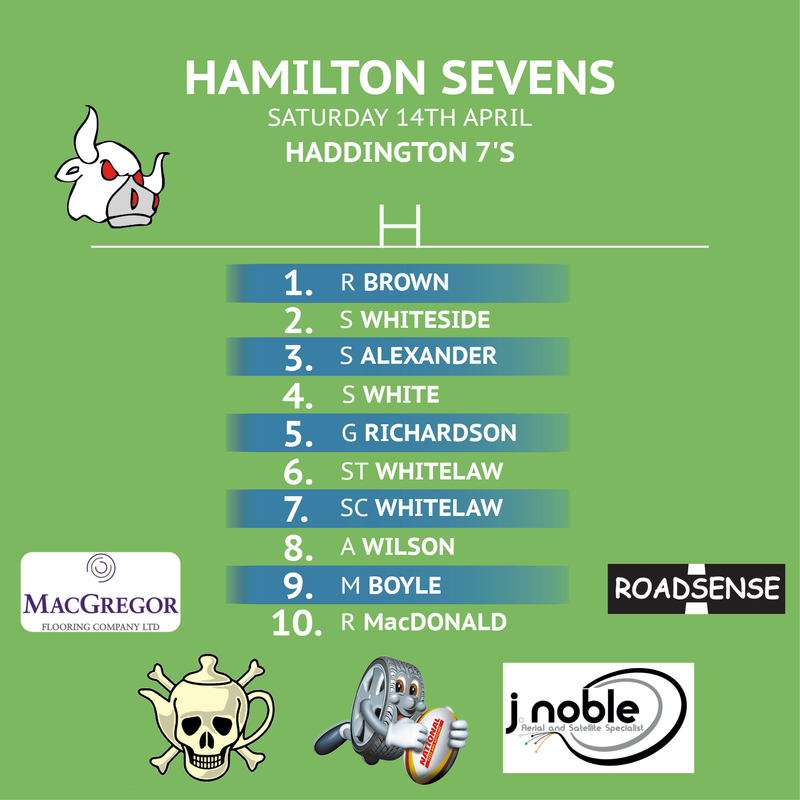 That's not all the rugby this weekend however… on Sunday 15th April more Hamilton teams feature.
The U15's host Cumnock at Laigh Bent while the U14's travel to Currie for their festival.
Our micro and mini section (P1 – P7) welcome Whitecraigs to Laigh Bent at every age group for 11.30am KO
Updated 13:01 - 13 Apr 2018 by Anthonie Malley