Hamilton Rugby Club continue to raise funds for an access path around our 1st XV park, the path will accommodate access for disabled visitors to view matches on all 3 of our pitches.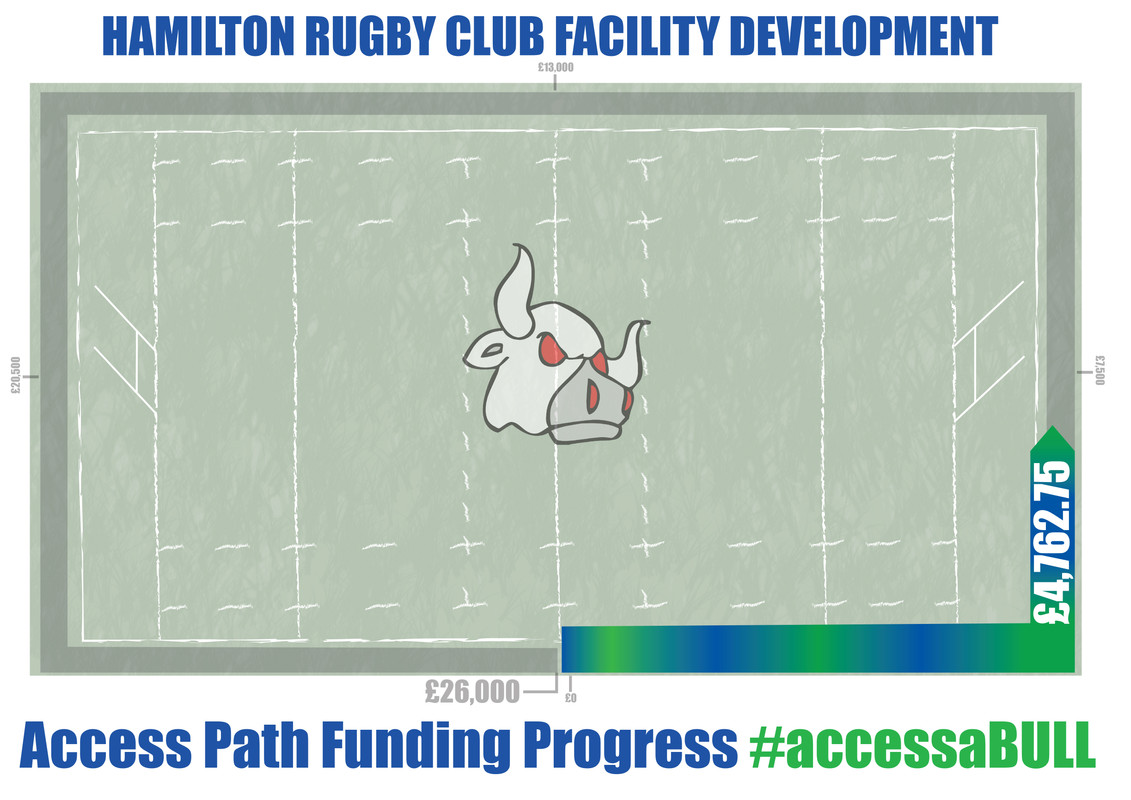 The fund was kick started with our annual fireworks event and has subsequently been added to from our Bulls Bonus Funds (For more information about Bulls Bonus and how to join CLICK HERE) and now our 3rd XV and 2nd XV squads donating via the 'End of Season Sponging Bottles', don't forget to add all your change to ensure you get to soak either Iain Leggate, President or Alan Falconer, Development Officer at our last home game of the year.
Future Fund Raising Plans.
February will see the return of the ever popular football cards, each card will return £20 directly into the path fund and we will be calling on all our members and supporters to take at least one card each.
Keep posted for updates on our fund and if you would like to donate to the future of Hamilton Rugby Club please EMAIL us for more information.
Updated 11:42 - 30 May 2018 by Bentlaigh Bull